Meditation has emerged as a popular practice for combating the stresses of daily life, offering numerous physical and mental health benefits. As more people embark on their meditation journeys, the importance of having the right tools to enhance their practice has come into focus. One essential accessory for a comfortable and effective meditation experience is the meditation mat.
In this comprehensive guide we will delve into the world of meditation mats, exploring their various types, benefits, and how to choose the perfect one to suit your needs. We will also discuss how to properly care for your mat and introduce some popular brands to consider.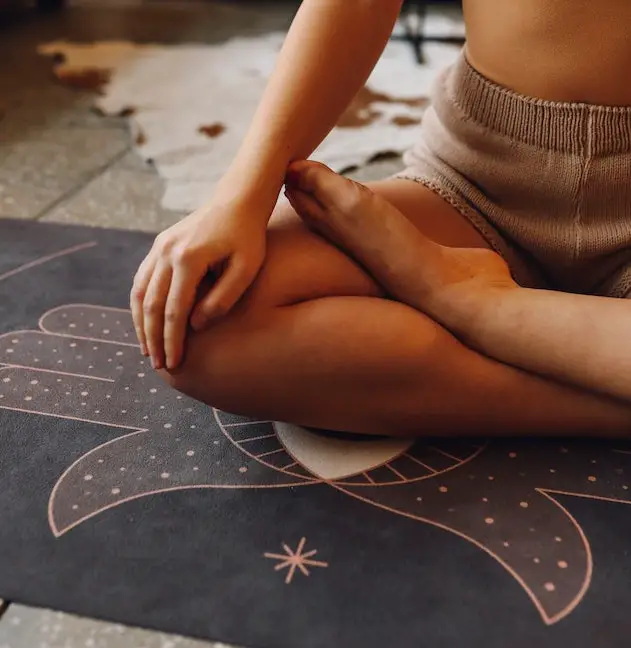 Table of Contents
Types of Meditation Mats
Traditional Meditation Mats
These mats are often made from natural materials like cotton or wool, providing a comfortable and firm surface for sitting meditation. They are typically found in meditation centers and temples, and can also be used at home.
Eco-Friendly Meditation Mats
As more people become environmentally conscious, eco-friendly meditation mats have become increasingly popular. These mats are made from sustainable materials such as cork, organic cotton, or natural rubber, and are designed to be biodegradable and have a low environmental impact.
Travel Meditation Mats
For those who want to maintain their meditation practice while on the go, travel meditation mats are the perfect solution. These mats are lightweight, compact, and easy to fold or roll, making them ideal for carrying in a suitcase or backpack.
High-Tech Meditation Mats
Some meditation mats now incorporate high-tech features, such as sensors that monitor your posture or provide feedback on your meditation session. These mats are designed to help you improve your practice and deepen your experience.
Benefits of Using a Meditation Mat
Reduced Stress on Joints
Meditation often involves sitting in a cross-legged position or kneeling for extended periods. A meditation mat provides cushioning for your ankles, knees, and hips, helping to reduce stress on your joints during your practice.
Enhanced Focus
By providing a comfortable and supportive surface, a meditation mat allows you to concentrate more fully on your meditation. This can help you achieve a deeper state of relaxation and mindfulness, leading to a more effective and rewarding practice.
Boundary Setting
Using a meditation mat can help you establish a clear boundary for your meditation space. This physical boundary can serve as a psychological reminder that when you're on your mat, you're dedicating yourself to your practice and leaving distractions behind.
Consistency in Practice
Having a dedicated meditation mat can encourage you to maintain a consistent meditation routine. By using the same mat each time you meditate, you create a sense of familiarity and ritual that can make it easier to establish a regular practice.
Portability
Many meditation mats are lightweight and easy to transport, which allows you to take your practice with you wherever you go. This can be particularly beneficial if you travel frequently or want to meditate in different locations, such as at a park or on the beach.
Aesthetics
Meditation mats are available in a wide range of colors, patterns, and designs, allowing you to choose one that suits your personal style and preferences. A visually appealing mat can contribute to the overall atmosphere of your meditation space, making it a more inviting and inspiring place to practice.
Improved Hygiene
Using a meditation mat can help keep your practice space clean and hygienic, particularly if you're meditating in a shared or public space. Your mat creates a barrier between you and the floor, protecting you from dirt, dust, and allergens.
Increased Confidence
For beginners, using a meditation mat can provide a sense of confidence and commitment to the practice. Investing in a quality mat can signal to yourself that you're taking your meditation practice seriously and are dedicated to personal growth and development.
Comfort
A meditation mat provides a comfortable surface to sit on during your practice, helping to reduce discomfort and allow you to focus on your meditation.
Alignment
Using a meditation mat can help you maintain proper alignment and posture during your practice, reducing the risk of injury and promoting relaxation.
Insulation
Mats made from materials like natural rubber or cork provide insulation from cold or hard surfaces, making your meditation experience more comfortable.
Creating a Sacred Space
A meditation mat can help you create a sacred space for your practice, serving as a visual and physical reminder of your commitment to mindfulness and inner peace.
How to Choose the Right Mat
Material
Consider the material of the mat, as it will affect the comfort, durability, and environmental impact. Natural materials like cotton or wool provide a traditional feel, while eco-friendly options like cork or natural rubber offer sustainability.
Thickness
The thickness of the mat will impact its comfort and support. Thicker mats offer more cushioning, while thinner mats provide a firmer surface for seated meditation.
Size
Choose a mat size that provides ample space for your practice, taking into account your height and preferred meditation position. Standard meditation mats are usually around 24 inches wide and 68 inches long, but you can find larger or smaller options depending on your needs.
Design
The design of your meditation mat can impact your practice. Look for a design that resonates with you and helps create a calming, peaceful atmosphere. Some mats feature beautiful patterns or spiritual symbols, while others are more minimalist and simple.
Caring for Your Meditation Mat
Cleaning
To keep your meditation mat clean and hygienic, follow the manufacturer's instructions for cleaning, which may include wiping it down with a damp cloth or using a gentle soap and water solution. Be sure to let your mat dry completely before using it again.
Storage
Store your meditation mat in a cool, dry place when not in use. Roll or fold it neatly and avoid placing heavy objects on top of it to prevent damage.
Extending the Life of Your Mat
To prolong the life of your meditation mat, treat it with care and clean it regularly. Avoid exposing it to direct sunlight for extended periods, as this can cause fading or damage to the material.
Popular Meditation Mat Brands
There are many brands offering meditation mats with various features, designs, and price points. Some popular brands include Manduka, Gaiam, Hugger Mugger, and Liforme. Do your research and read reviews to find the best mat for your practice and budget.
Conclusion
A meditation mat is a valuable accessory that can enhance your meditation practice by providing comfort, alignment, insulation, and a sacred space. With a wide variety of materials, sizes, and designs available, there's a meditation mat out there to suit every individual's needs. Take time to choose the right mat for you, and enjoy the benefits it brings to your practice.
FAQs
Do I need a meditation mat?
While it's not strictly necessary to have a meditation mat, using one can significantly improve the comfort and quality of your practice. It can also help create a dedicated space for meditation, which can be beneficial for establishing a routine.
Can I use a yoga mat for meditation?
Yes, you can use a yoga mat for meditation, but keep in mind that yoga mats are generally thinner and less cushioned than meditation mats, which may affect your comfort during seated meditation.
What is the difference between a meditation mat and a meditation cushion?
A meditation mat provides a flat, cushioned surface for seated meditation, while a meditation cushion is designed to support proper posture during meditation. Some people use both a mat and a cushion for added comfort and support.
How often should I clean my meditation mat?
It's a good idea to clean your meditation mat regularly, especially if you use it frequently or if you sweat during your practice. Follow the manufacturer's instructions for cleaning to ensure you don't damage the mat.
See Related Posts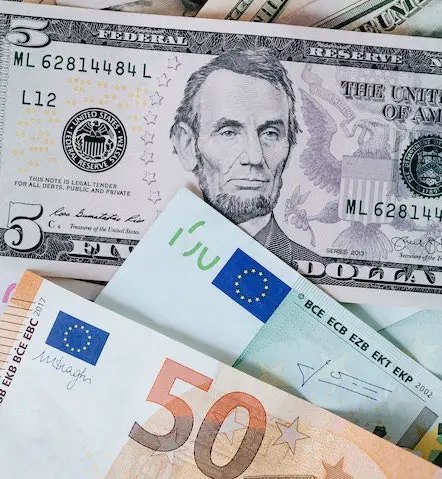 The Most Powerful Mantra for Money Harnessing the energy of money through sound is a profound concept. When specific words, or mantras, are chanted with the right intent, they can manifest incredible results. Harnessing the power of this mantra requires more than just mere repetition; it requires faith, a strong intent, and a consistent practice. …
Read more