Mantras are powerful tools that have been used for thousands of years in various spiritual and religious practices. But what are mantras used for?
In this article we will cover the origins, types, and benefits of mantras, as well as provide guidance on how to incorporate them into your own meditation practice.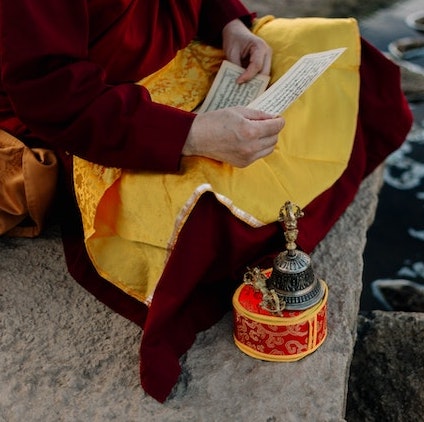 Table of Contents
The Origins of Mantras
Mantras have their roots in ancient India, where they were first mentioned in the sacred Hindu texts known as the Vedas. These sacred syllables, words, or phrases were believed to have profound spiritual and transformative powers when chanted or meditated upon. Over time, the use of mantras spread to other spiritual traditions, such as Buddhism and Jainism.
The Purpose of Mantras
The primary purpose of mantras is to facilitate deep meditation and help practitioners connect with their inner selves or a higher power. By repeatedly chanting or mentally reciting a mantra, one can quiet the mind, create a sense of focus, and generate specific vibrational frequencies that promote healing, transformation, and spiritual growth.
Different Types of Mantras
There are many different types of mantras, each with its unique purpose and vibrational energy. Some of the most common types include:
Bija Mantras
Bija mantras, or seed mantras, are single-syllable sounds that are considered to be the most powerful and primal of all mantras. They represent the fundamental energies of creation and are used to invoke specific deities or aspects of consciousness. Some examples include "Om," "Aim," and "Shrim."
Sattvic Mantras
Sattvic mantras are those that promote purity, harmony, and spiritual growth. They are often used to invoke positive qualities, such as love, compassion, and wisdom. Examples include the Gayatri Mantra and the Hare Krishna mantra.
Tantric Mantras
Tantric mantras are used in the practice of Tantra, a spiritual path that seeks to balance and harmonize the energies of the body and mind. These mantras often involve invoking specific deities or energies and are used for a variety of purposes, such as healing, protection, and spiritual awakening.
Benefits of Mantras
Mantras can offer a wide range of mental, emotional, physical, and spiritual benefits. Some of these include:
Mental Benefits
Increased focus and concentration
Enhanced memory and cognitive function
Reduced stress and anxiety
Improved mental clarity and decision-making
Emotional Benefits
Cultivation of positive emotions, such as love, compassion, and gratitude
Reduction of negative emotions, such as anger, fear, and jealousy
Improved emotional resilience and stability
Greater sense of inner peace and contentment
Physical Benefits
Lowered blood pressure and heart rate
Enhanced immune system function
Improved sleep quality and relaxation
Reduced physical tension and pain
Spiritual Benefits
Deepened connection with the self or a higher power
Accelerated spiritual growth and self-awareness
Enhanced intuition and inner guidance
Greater sense of oneness and interconnectedness with all beings
How to Practice Mantra Meditation
Incorporating mantras into your meditation practice can be a powerful way to reap their many benefits. Here's a simple guide on how to get started:
Selecting a Mantra
Choose a mantra that resonates with you and aligns with your intentions or goals. You may want to consult a spiritual teacher, do some research, or trust your intuition when selecting a mantra.
Tips for Practicing Mantra Meditation
Find a quiet, comfortable space where you can sit or lie down without distractions.
Close your eyes and take a few deep breaths to relax your body and mind.
Begin chanting your mantra out loud or silently in your mind. You can also use a mala, a string of beads, to help you keep track of your repetitions.
As you chant, focus on the sound and vibration of the mantra, allowing it to permeate your entire being.
If your mind wanders, gently bring your attention back to the mantra.
Practice for a set amount of time or a specific number of repetitions.
Conclusion
Mantras are powerful spiritual tools with a rich history and diverse range of applications. By incorporating mantras into your meditation practice, you can experience numerous mental, emotional, physical, and spiritual benefits. So why not give it a try? You may be surprised by the transformation that unfolds within you.
Frequently Asked Questions
Can I create my own mantra?
Yes, you can create your own mantra as long as it is meaningful and resonates with your intentions or goals. Just ensure that it is positive and uplifting.
How long should I practice mantra meditation?
There's no set rule for how long you should practice, but beginners may want to start with 5-10 minutes per session and gradually increase the duration as they become more comfortable.
Can I use mantras from different traditions?
Yes, you can explore and use mantras from various spiritual traditions, as long as you approach them with respect and a sincere intention.
See Related Posts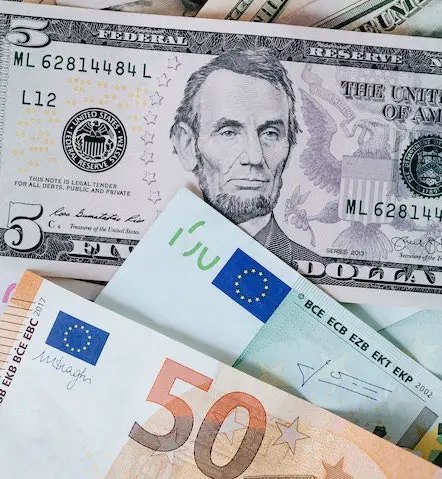 The Most Powerful Mantra for Money Harnessing the energy of money through sound is a profound concept. When specific words, or mantras, are chanted with the right intent, they can manifest incredible results. Harnessing the power of this mantra requires more than just mere repetition; it requires faith, a strong intent, and a consistent practice. …
Read more